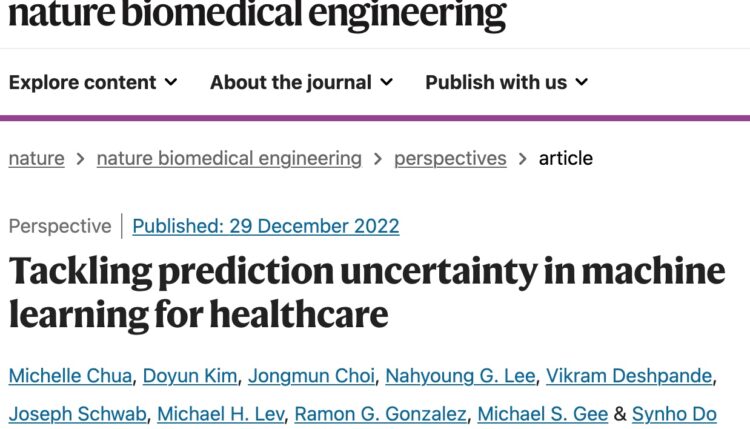 Nature Biomedical Engineering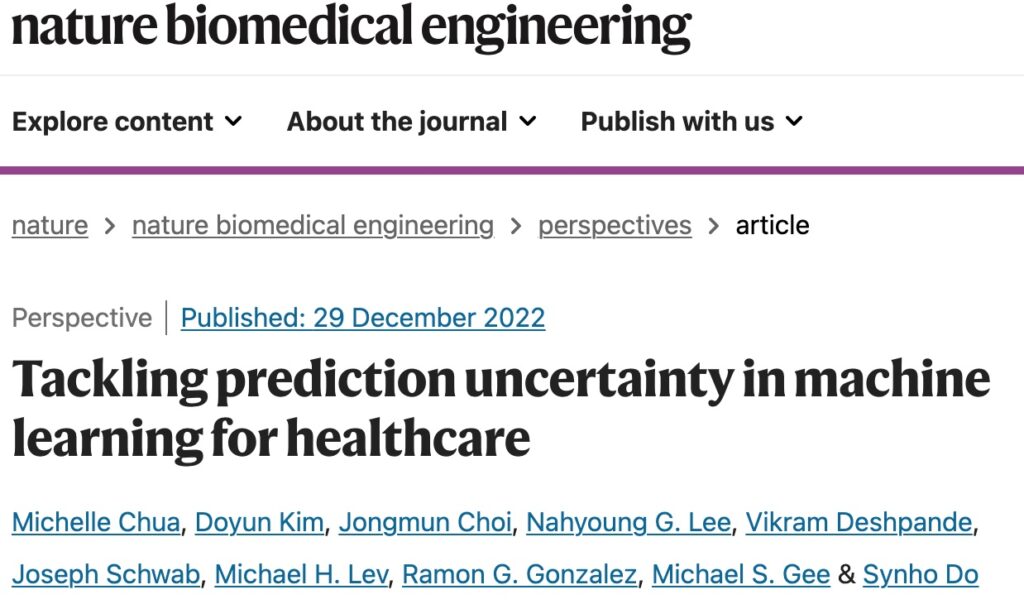 Tackling prediction uncertainty in machine learning for healthcare
The article emphasizes the need for prediction-uncertainty metrics in healthcare applications, particularly radiology.
It discusses the implementation of these metrics in error-intolerant and error-tolerant applications.
It provides a framework for understanding prediction uncertainty in healthcare.
It highlights the need for machine-learning models with zero tolerance for false-positive or false-negative errors.
https://www.nature.com/articles/s41551-022-00988-x